Mission Moon 3-D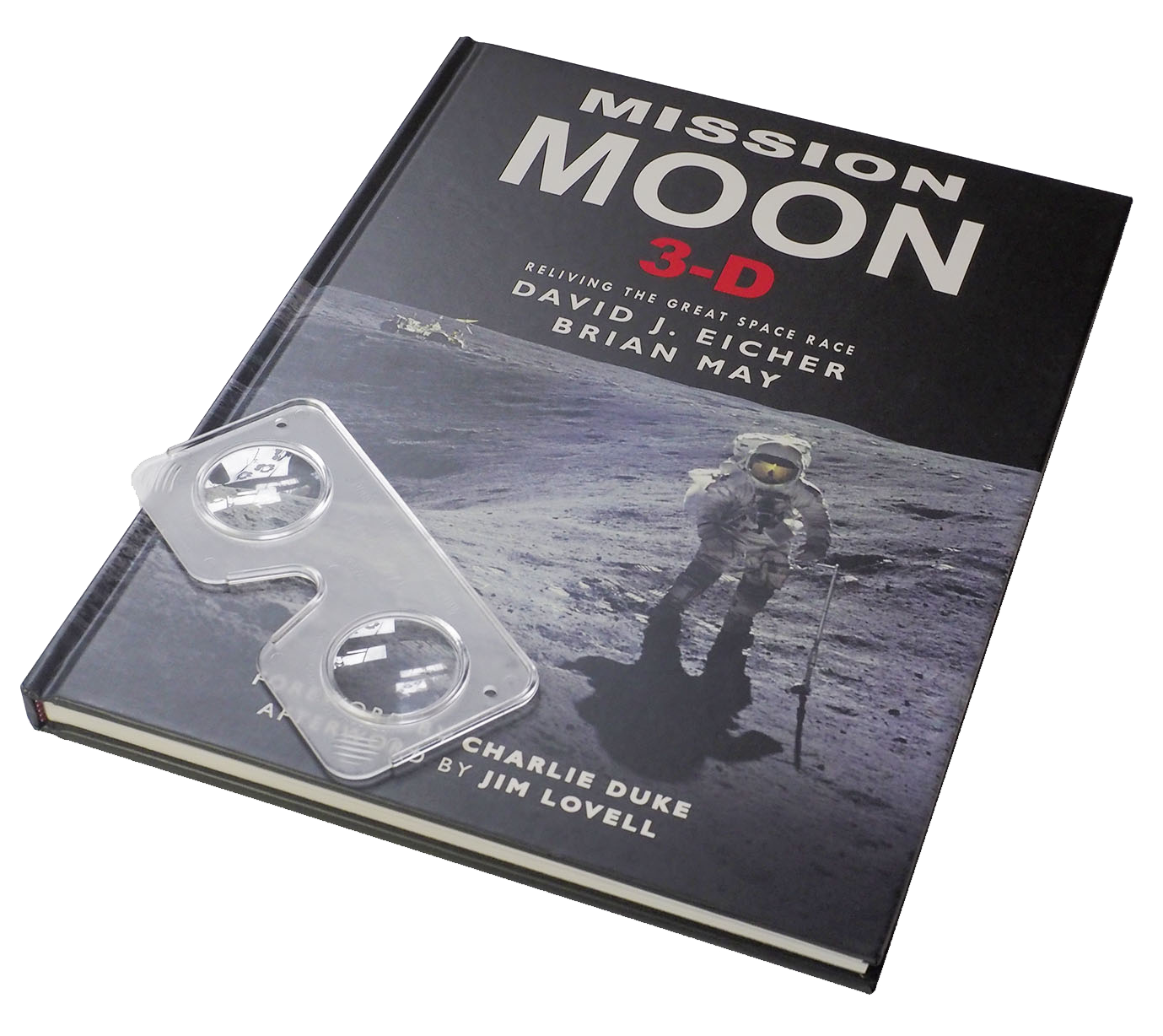 The London Stereoscopic Company is pleased to bring you Mission Moon 3-D – Reliving the Great Space Race by David J. Eicher and Brian May
Published to celebrate the 50th anniversary of the Apollo missions.
In 1961 John F. Kennedy surprised the world with his announcement that America intended to land a man on the Moon and return him safely to Earth before the end of the decade. In 1969 this seemingly impossible goal was achieved as Neil Armstrong uttered his immortal line: "That's one small step for a man, one giant leap for Mankind." This book celebrates not only 50 years since Apollo 11 and the first human steps on the Moon, but the achievements of the all Soviet and American heroes who risked and sometimes lost their lives in the race to the Moon.
This is the first time that the story of the space race has been captured in stereo (3-D) and it presents the largest-ever collection of stereo photos of the Apollo program, with over 150 unique views altogether.
To celebrate the 50th anniversary of the Apollo missions, the first book on the space race in 3-D was created
"The experience of this book is as close to being there on the Moon's surface as it's possible to get for Earth-bound creatures like us."
CHARLIE DUKE [Apollo Moonwalker]
"It's brilliant – I love the stereospsic imagery and it beautifully documents such an exciting era of space exploration."
TIM PEAKE [Astronaut]