APOLLO 12: 50TH ANNIVERSARY SPECIAL OFFER
THE OFFER IS NOW CLOSED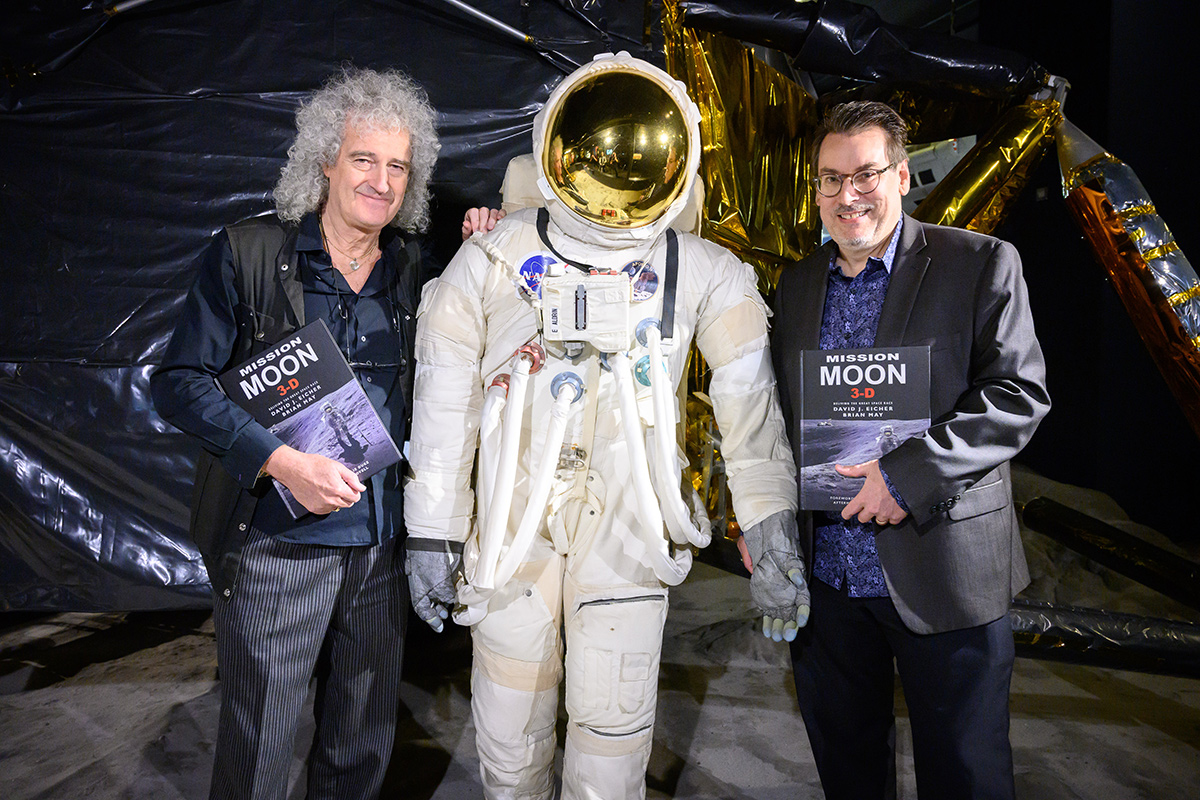 THE OFFER IS NOW CLOSED
We have a limited number of BOOKPLATES, signed by Brian May & David Eicher, that will be included with copies of MISSION MOON 3-D
Available now, £30 – INCLUDING A SIGNED BOOKPLATE
FIRST COME FIRST SERVE 
On 14 November 1969, Apollo 12, the the second manned spacecraft to land on the Moon, launched.
50 years later Brian May and David Eicher's Mission Moon 3-D – the first book on the space race in 3-D was published – with a captivating chapter dedicated to the glory of Apollo 12.
"The experience of this book is as close to being there on the Moon's surface as it's possible to get for Earth bound creatures like us." Legendary moonwalker, Charlie Duke
The compelling narrative, which provides a new perspective on the Apollo missions, with fascinating first hand accounts, is accompanied by 3-D photography which brings these monumental moments in human history to life – all made visible by an OWL viewer designed by Brian May himself.